Making meringue for chocolate chiffon cake
I will make it from meringue.
As explained in the plain chiffon cake, add the sugar in 3 to 4 times and stand the meringue at medium speed. Since it contains a larger amount of sugar than plain, I think it is easier to make meringue that is more mellow and chewy.
For those who over-stand the meringue, it is easier to avoid over-standing by turning off the mixer at the timing of adding sugar. Turn off the mixer and add sugar → blend at low speed of the mixer → return to medium speed of the mixer and stand up to reduce the chance of over-standing, so please try it.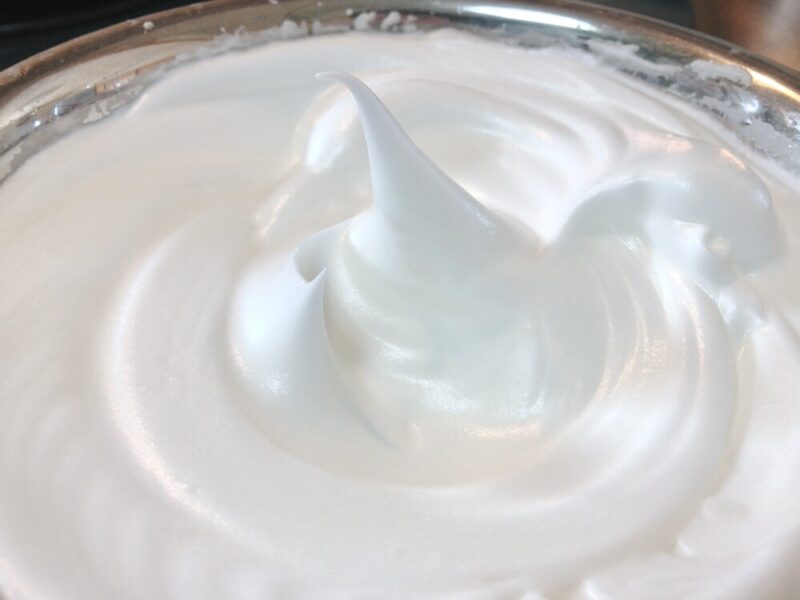 Put the resulting meringue in the refrigerator and let it stand by.
(Refer to Plain Chiffon Cake Meringue for details on how to make meringue)
👉The third page is how to make egg yolk dough for chocolate chiffon cake