Chocolate chiffon cake mold sink
I will put it in the chiffon cake mold.
Work from here as quickly as possible!
After pouring the dough into the mold, gently shake the mold with your right hand while holding the cylinder with your left hand.
At this time, do not bleed the air by stirring it with chopsticks (the bubbles disappear).
Stick the dough on the side using a rubber spatula ⇩
(If the amount of dough is small or too loose, it will not be pasted.)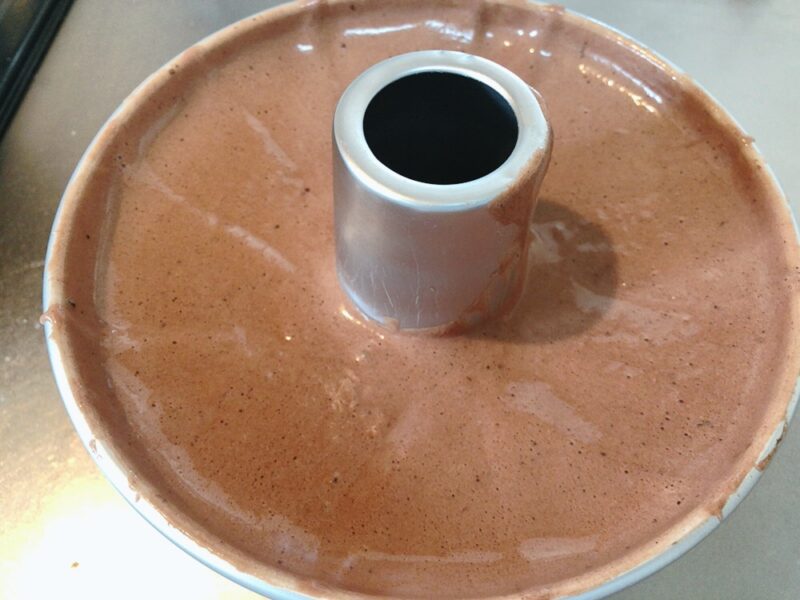 Please note that the dough left after pouring (the dough on the side of the ball and the rubber spatula) should be carefully picked up and not put into the mold!
It's okay to some extent, but be careful with dough containing cocoa (rich in oil and fat).
When the heavy dough left on the ball or spatula (obviously dark in color) is poured into the mold, only that part is laterally cracked, dented, and shrunk.
↓ Reference photo ↓
Only the left side has a crack on the side and is dented.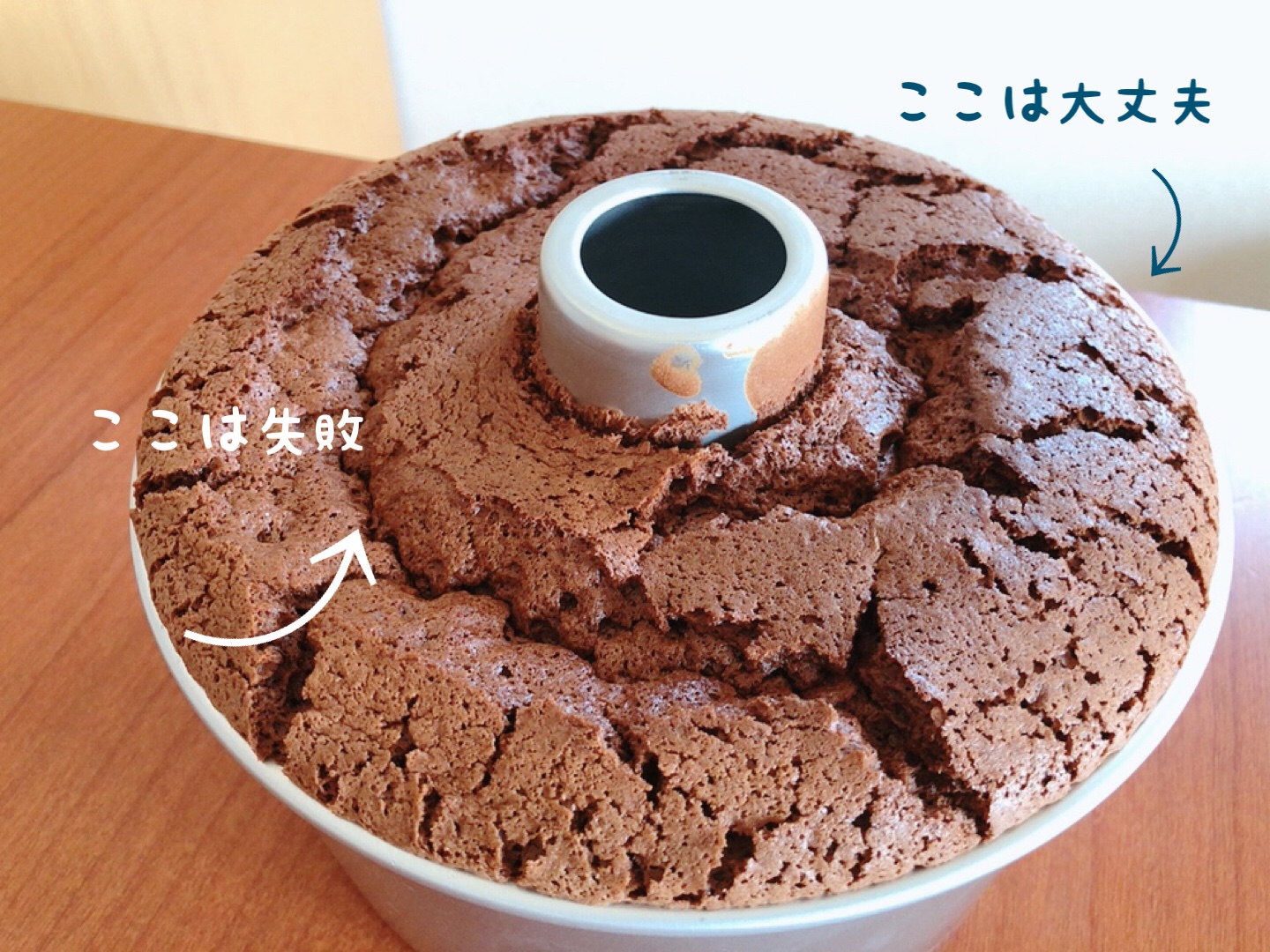 👉The 6th page is baking and cooling of chocolate chiffon cake