Baking chocolate chiffon cake
After pouring it into a mold, bake it in an oven that has been preheated to 180 degrees (actual temperature 170 degrees is OK) for a total of about 30 minutes. After putting it in the oven, lower the temperature to 170 degrees and bake for 5 minutes, then lower it to 160 degrees and bake for 23 to 25 minutes.
⇩ 8 minutes to start baking ⇩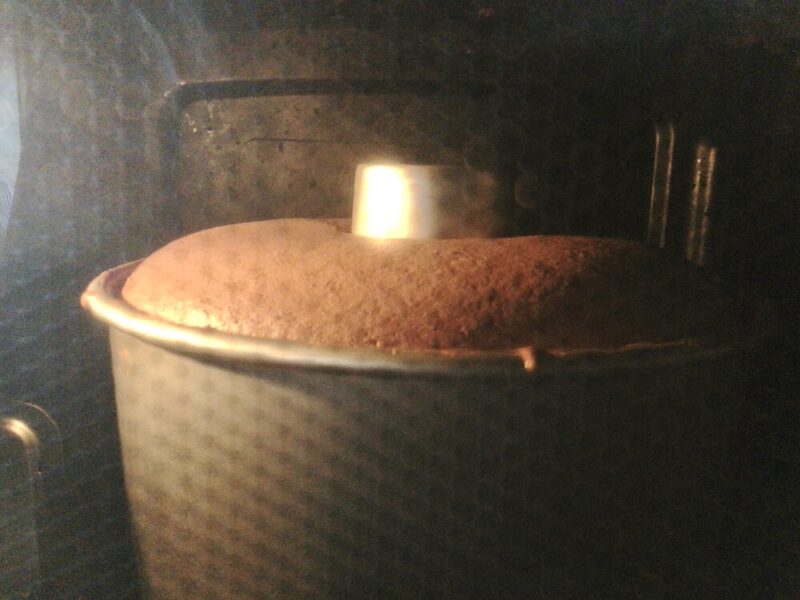 ⇩ 10 minutes have passed since I started baking … cracks will appear ⇩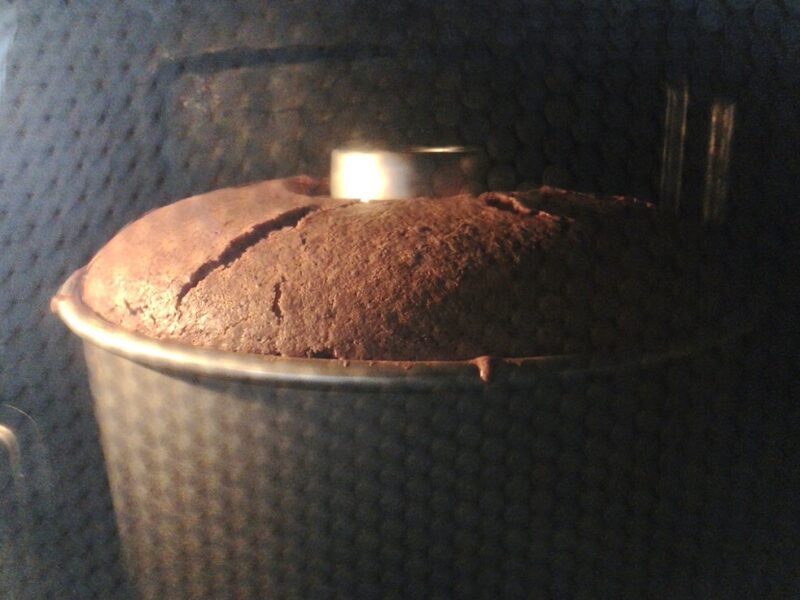 ⇩ 15 minutes after starting baking … ⇩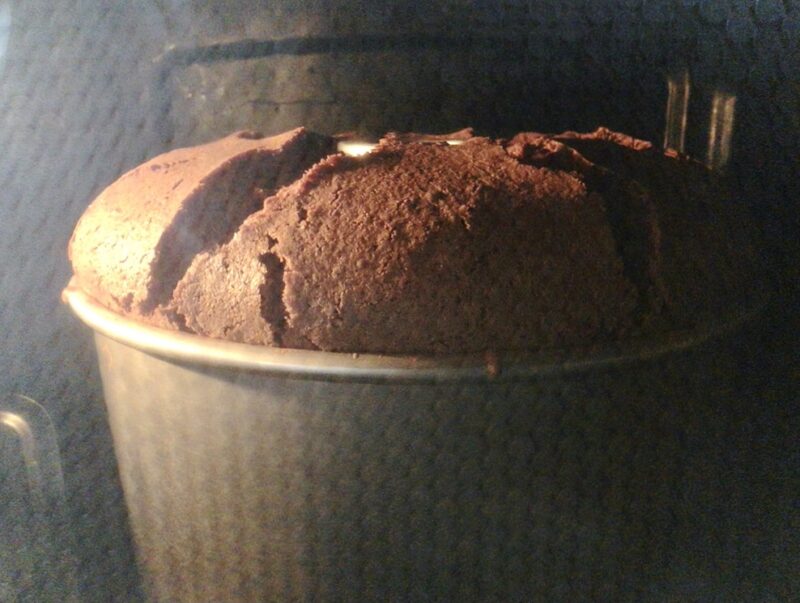 ⇩ 20 minutes after the start of baking The place that swelled to the maximum ⇩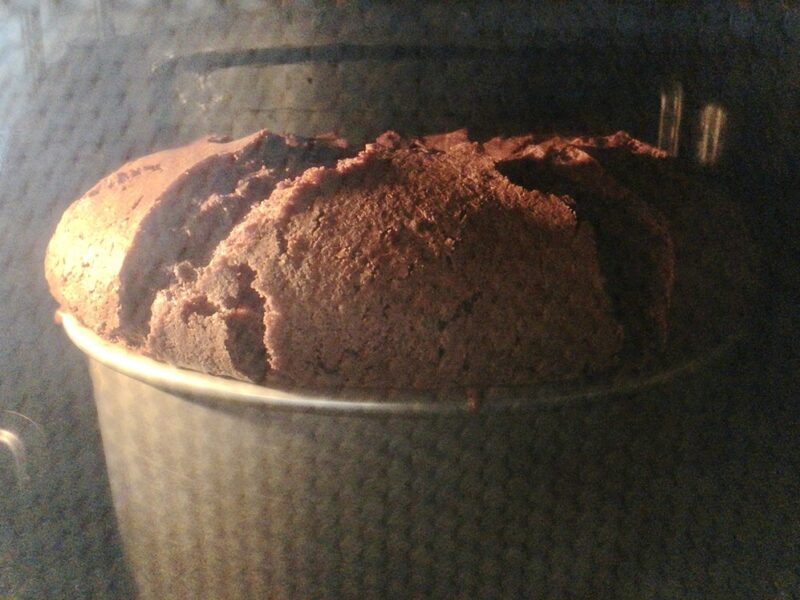 ⇩ Gradually calming down … ⇩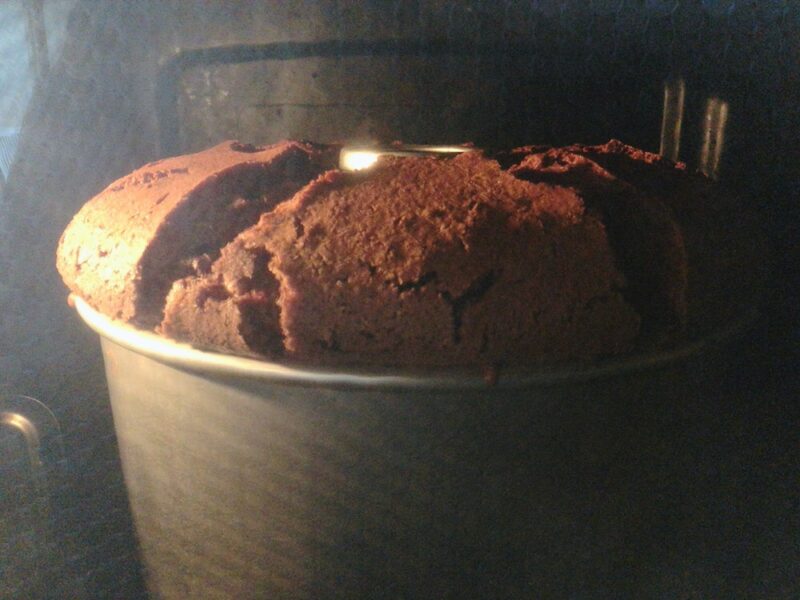 ⇩ 1 minute before baking (this time, I baked for 30 minutes after checking the condition of the dough) ⇩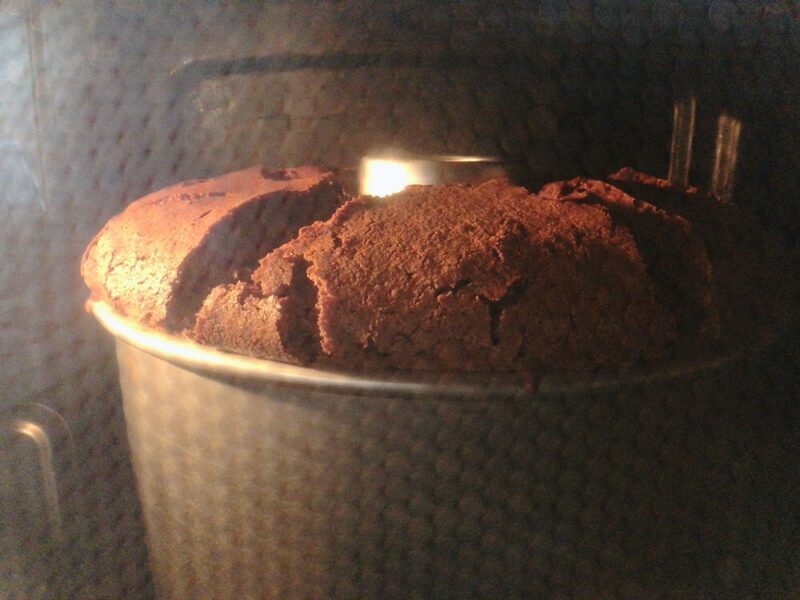 When judging the baking of chiffon cake, look at how the dough swells, not the time.
The guideline for baking is when the dough has fallen after Max swells and 3 to 5 minutes have passed.
Cooling chocolate chiffon cake
After baking, drop it once from a height of about 10 cm to give a shock, remove the steam, and then turn it over to cool. (It will wither at once, but it's okay)
Let it cool for at least 2-4 hours.
Touching the inside of the inner cylinder will give you an indication of how cold it is.
When it cools, put it in a plastic bag or wrap it to prevent it from drying out, and leave it until it is molded.
(Refer to plain chiffon cake for details on how to cool)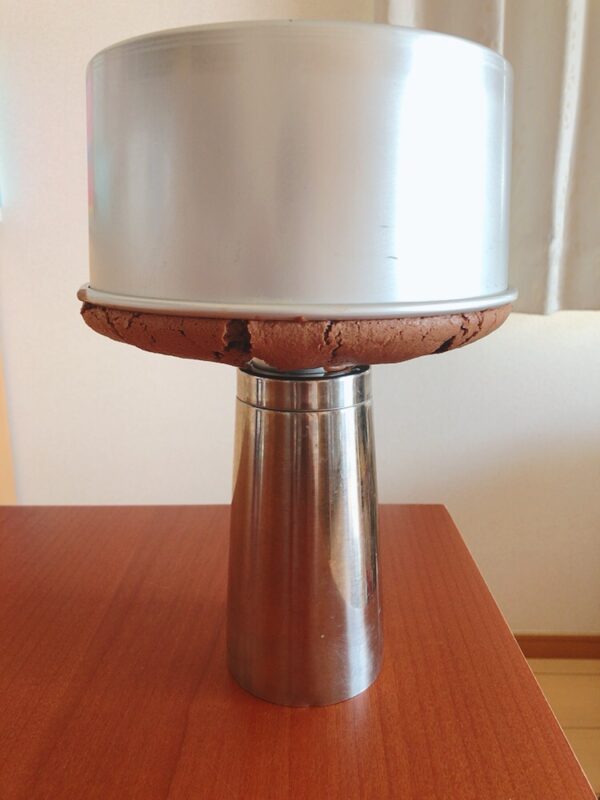 ⇩ Cold place