Make chiffon cake meringue (meringue)
First, we will make it from the chiffon cake meringue.
Start mixing the chilled egg whites with a hand mixer at low speed, and then stand at medium speed.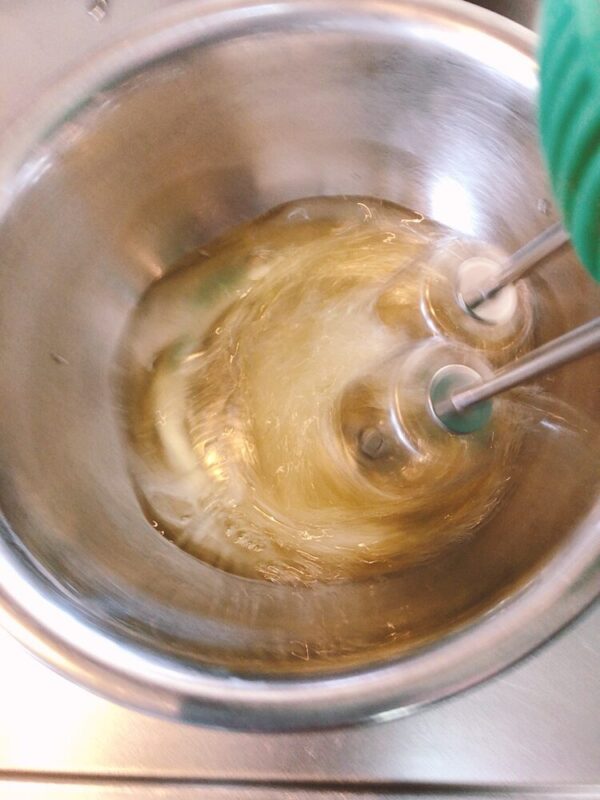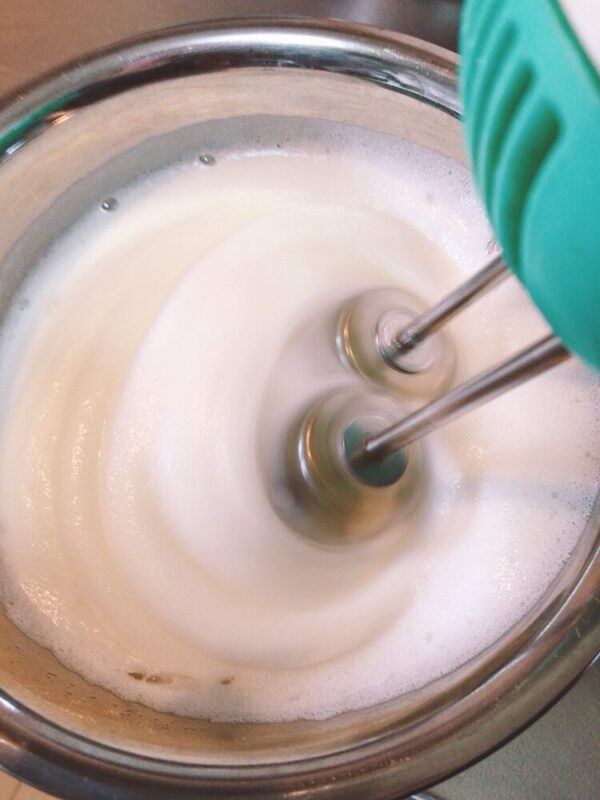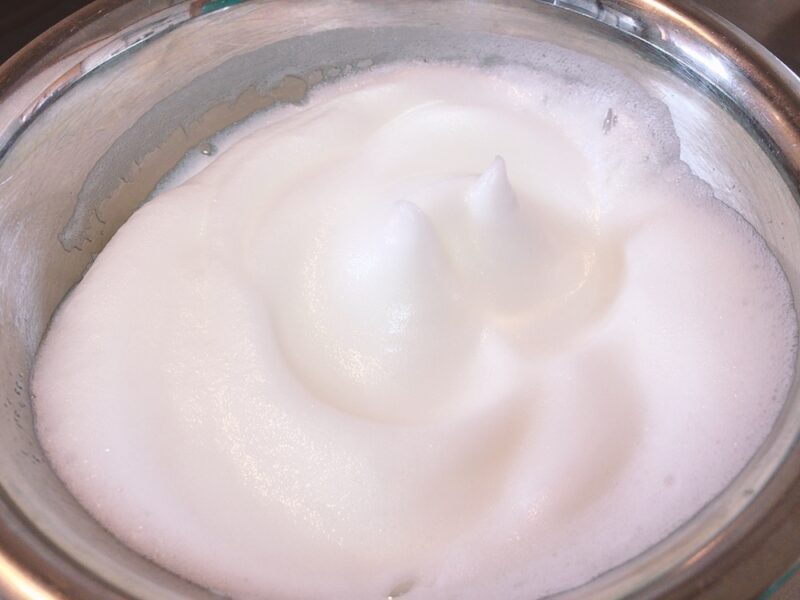 ⇧ Add the first sugar when it foams to the extent that it becomes thick and streaky.
(I will put it in 4 times)
⇩ First sugar input ⇩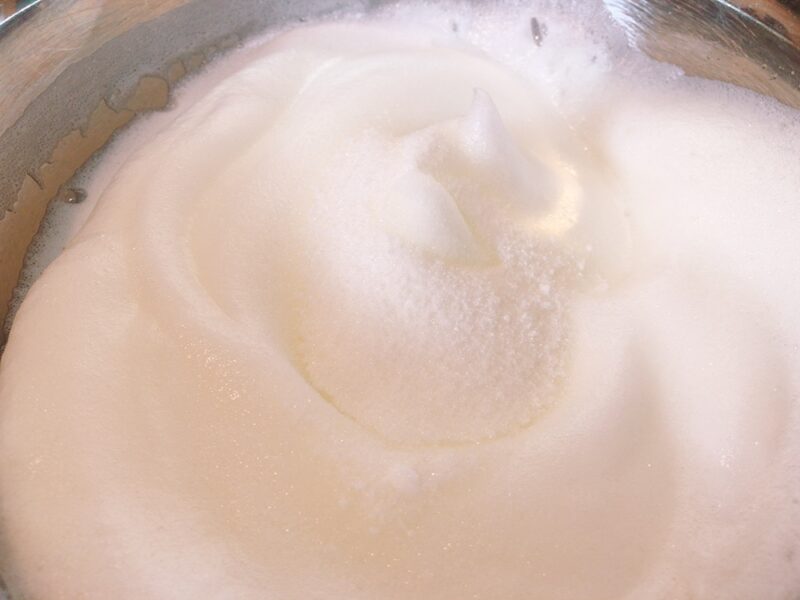 Even if you add sugar, the mixer will continue to stand at medium speed.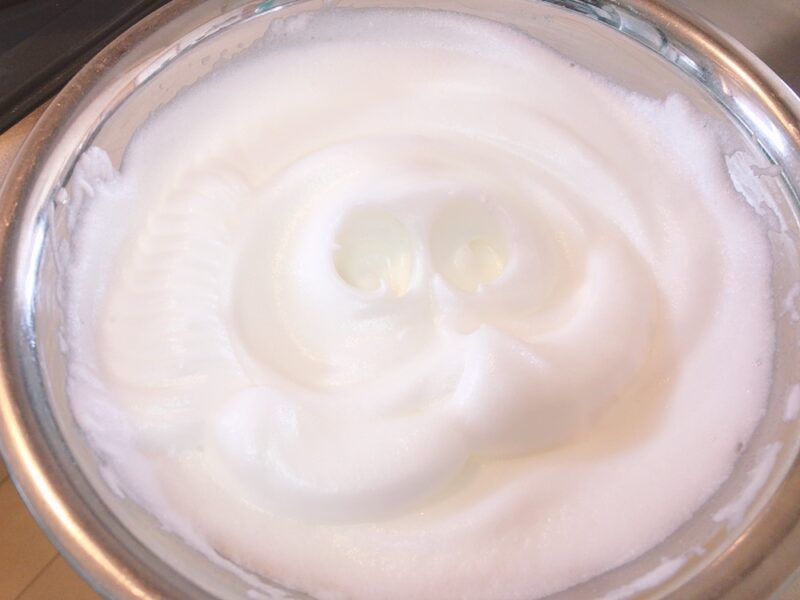 ⇧ When this is enough, add a second amount of sugar and mix further.
The important thing here!
Rough meringue tends to remain on the edge of the ball, so
Make sure there is no unmixed meringue on the edges so that the meringues on the edges and the center are always evenly textured.
⇩ See Moromoro photo ⇩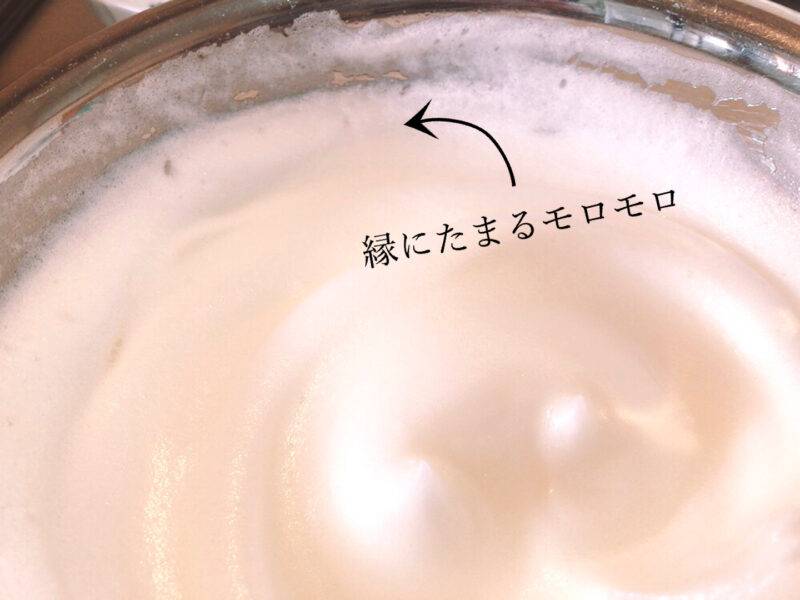 When the sugar you put in earlier is mixed well (the image that the sugar melts and spreads over the meringue), add the sugar for the third time and mix in the same way.
⇩ Meringue after mixing the second sugar ⇩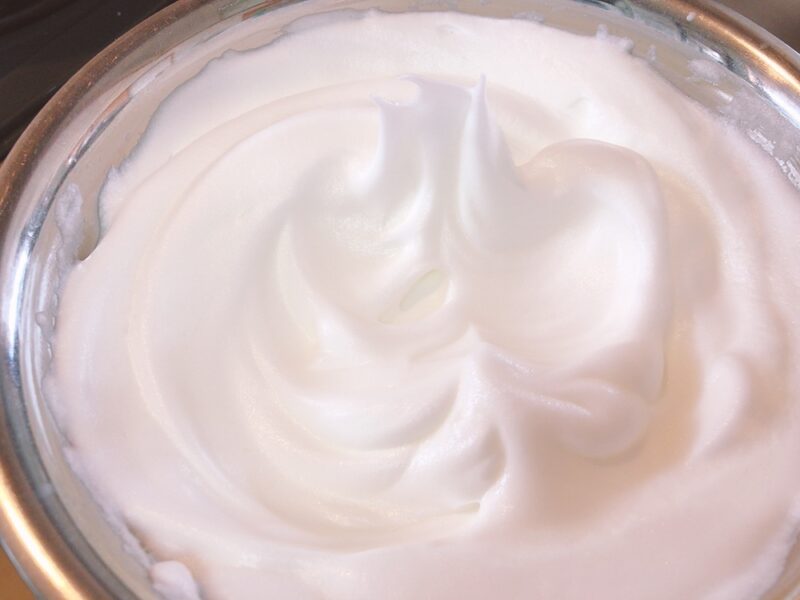 ⇩ Add sugar for the third time ⇩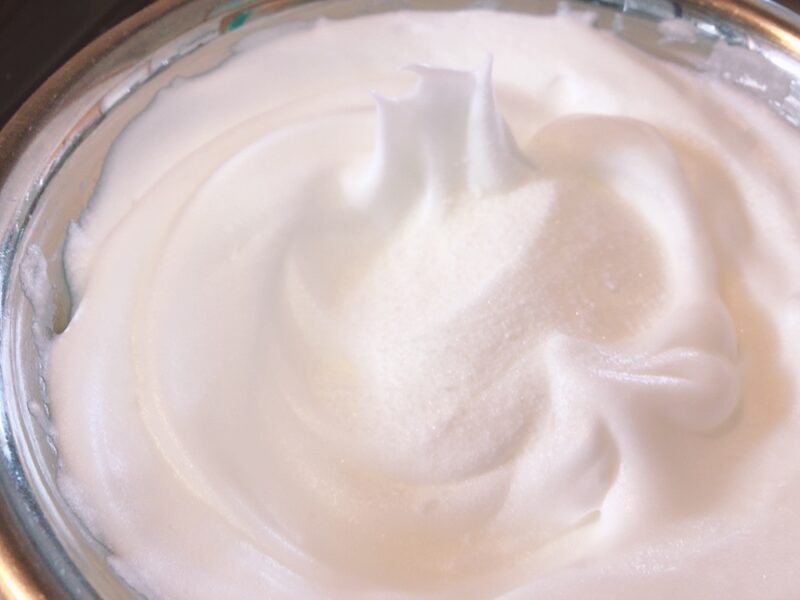 ⇩ When you stand up to this point, add the fourth sugar in the same way ⇩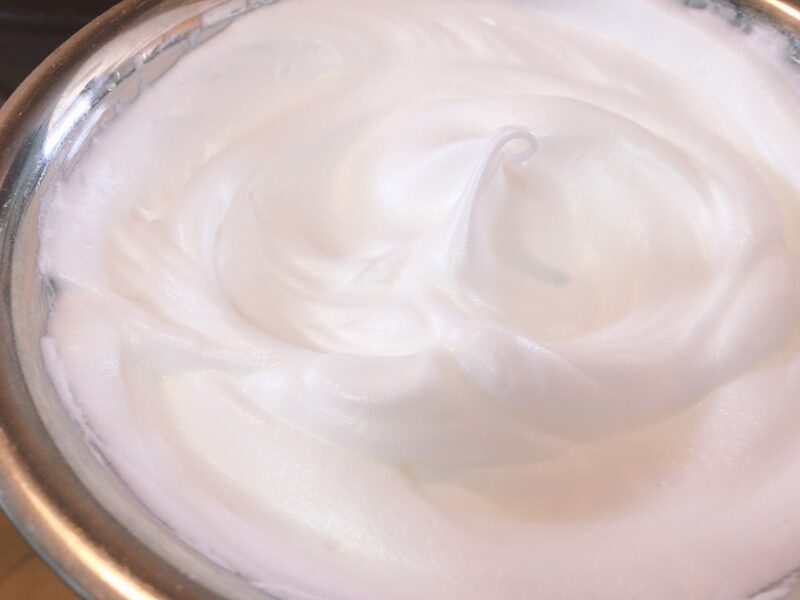 ⇩ Add sugar for the 4th time ⇩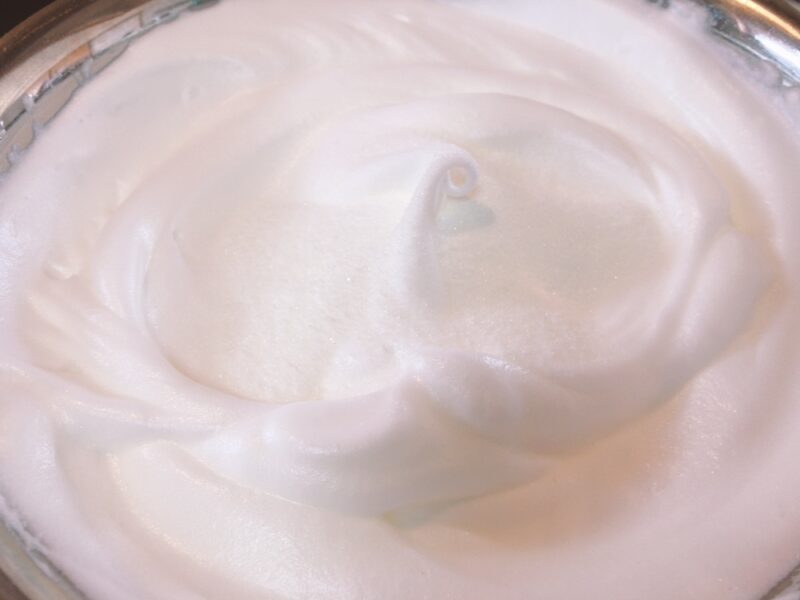 So far the mixer has been medium speed.
It will take some time, but I feel that it will be a finer and more solid meringue than a meringue that stands at high speed. I feel that the chiffon cake made at medium speed with a mixer has less shrinkage. (Experience)
After adding the sugar for the 4th time, be careful not to stand the meringue too much, and did the sugar spread all over? At that time, slow down the mixer and set it up while adjusting the texture.
When you lift the mixer, the tsundere will stand up and you will have a glossy meringue that will not fall even if you turn it over.
⇩ Completed meringue ⇩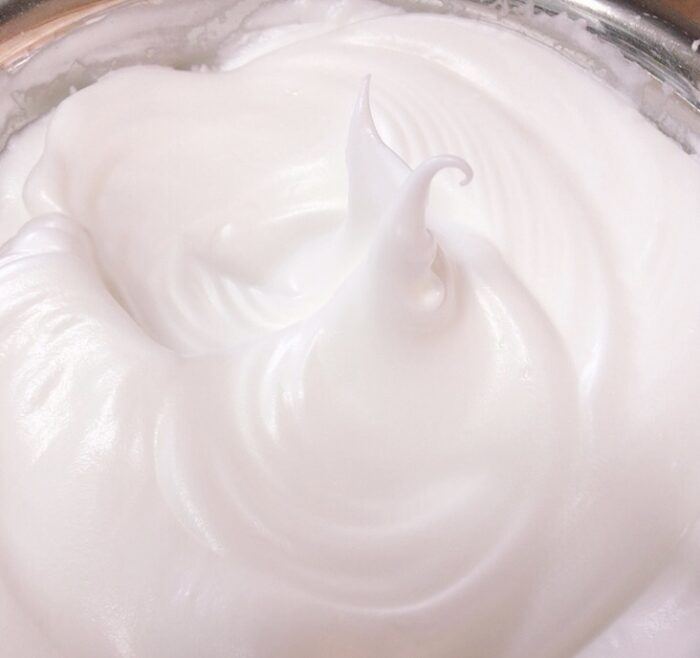 When the meringue is made, put the whole ball in the refrigerator and wait.