Make egg yolk dough for chiffon cake (yolk dough)
Next, make the egg yolk dough for the chiffon cake.
I will continue to use the hand mixer with meringue as it is without washing it.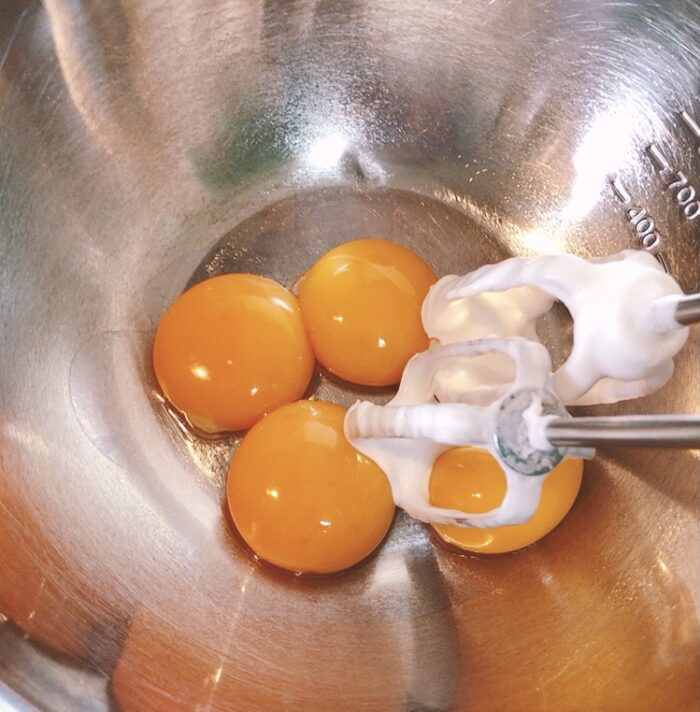 Lightly loosen the egg yolk, add 5 g of sugar (for egg yolk), and stand firmly until it becomes whitish and thick and mayonnaise-like.
There is also a chiffon cake recipe that mixes lightly, but if you stand it manually, it is more likely to raise the bottom.
Mixing well here and emulsifying will help avoid raising the bottom.
In addition, add a little sugar and mix until it becomes whitish to reduce the egg odor (based on my experience).
⇩ Start mixing. Still in a state ⇩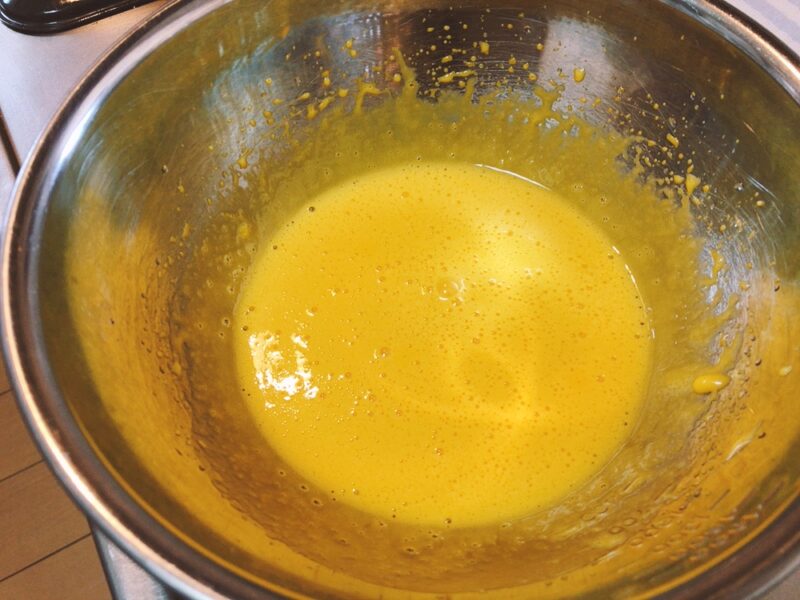 ⇩ Whitish emulsified state ⇩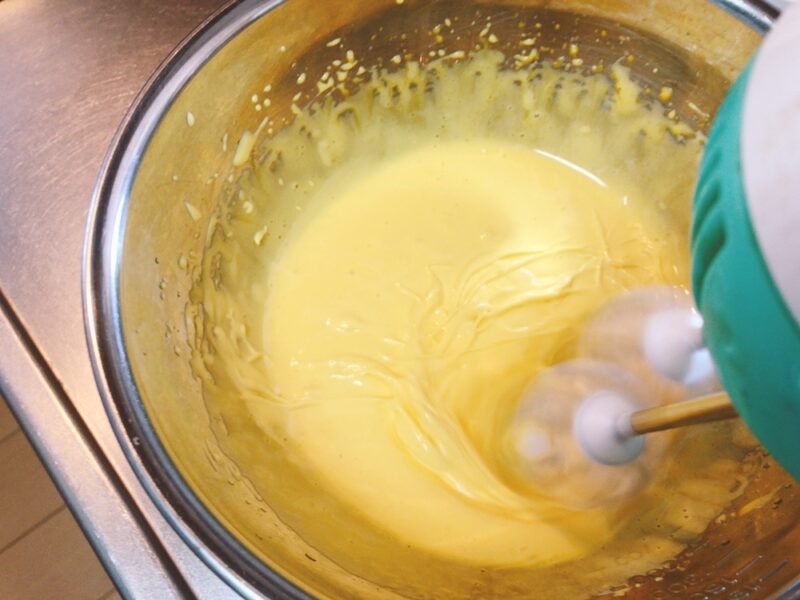 When it becomes whitish and thick, add warm milk and rice oil little by little and mix it further.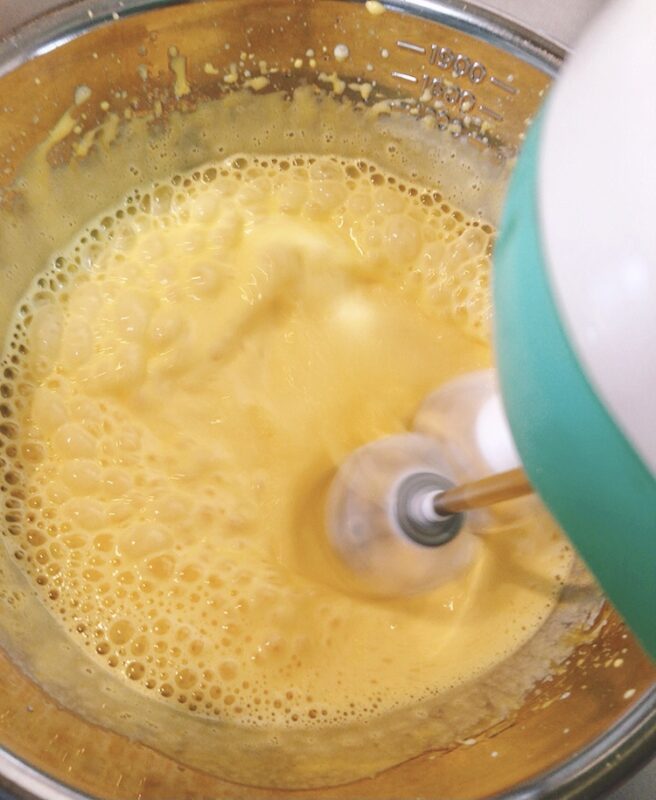 ⇧ Immediately after all milk and rice oil are added
⇩ Finished mixing ⇩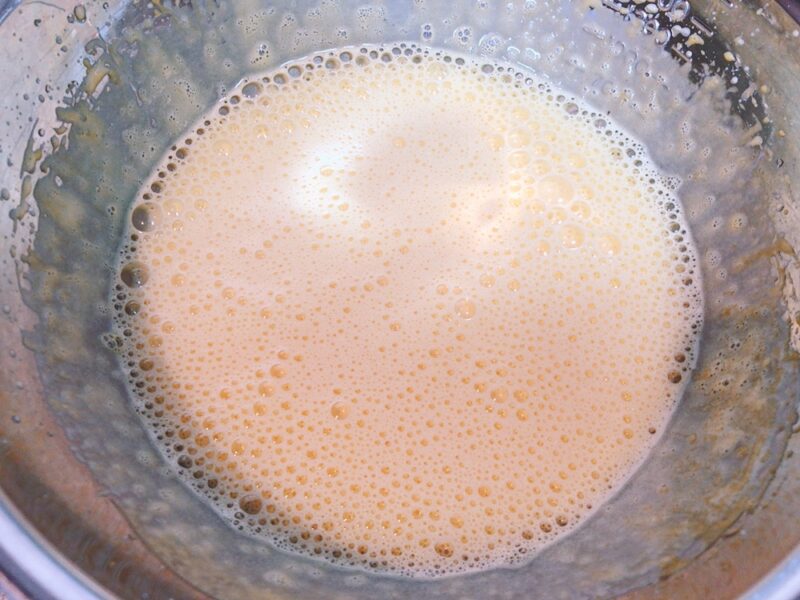 Add vanilla oil and vanilla bean paste here and mix gently.
Sift the powder into it all at once, mix it from the center with the hand mixer off, and then slow down the mixer (so that the powder does not fly) and mix the whole.
After the powder has become familiar with the whole and disappears, it is enough to make 7 to 8 laps of the dough with a mixer.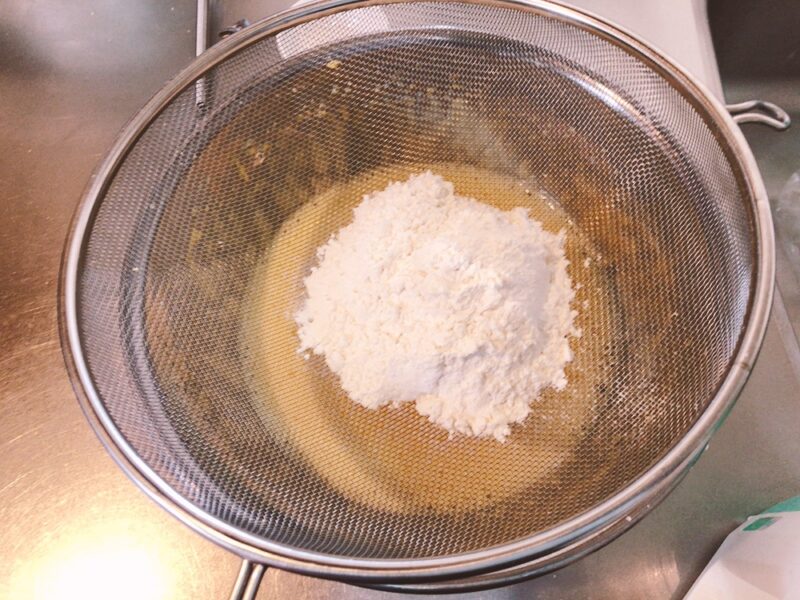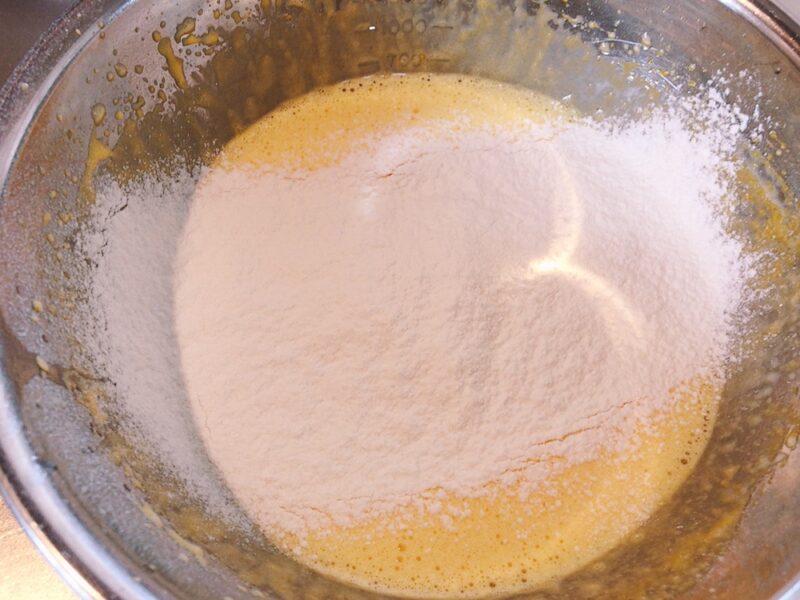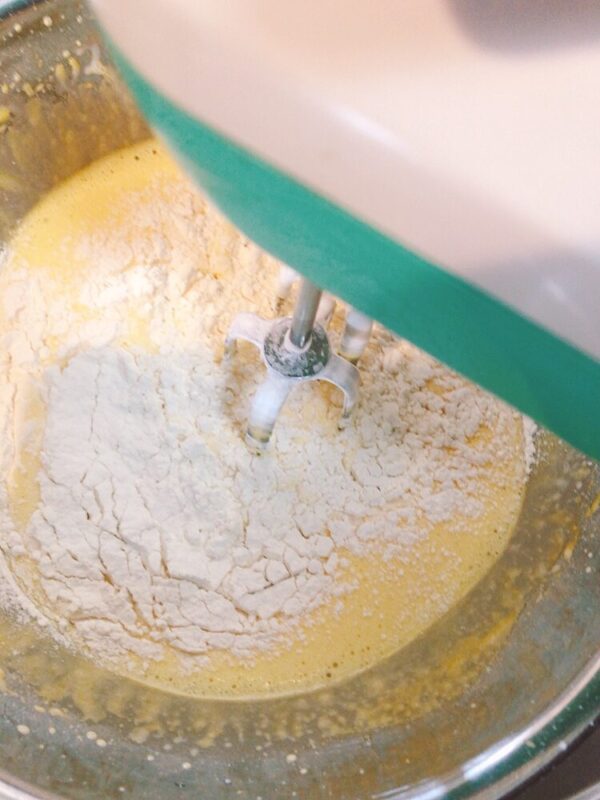 ⇩ Completed egg yolk dough ⇩