Pour the dough into the chiffon cake mold (mold sink)
When the dough is completed, it's finally time to mold.
Pour the dough into a chiffon cake mold (18 cm).
(Even with a 17 cm tall type, you can do it with the same amount of dough)
Pour the dough into the mold and shake the mold with your right hand to flatten it while holding the middle cylinder with your left hand.
(By pressing the middle cylinder with your left hand, you can prevent air from entering from the bottom and avoid raising the bottom.)
At this time, even if the mold is dropped or impacted, air may enter from the bottom and raise the bottom, so gently shake it to flatten it.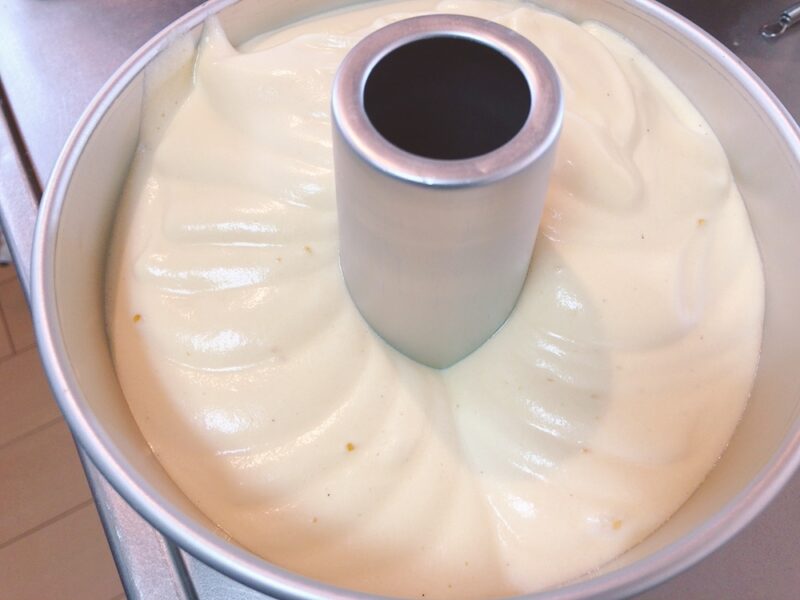 ⇩ After flattening, insert a bamboo skewer or chopsticks into the dough and turn it around to remove air.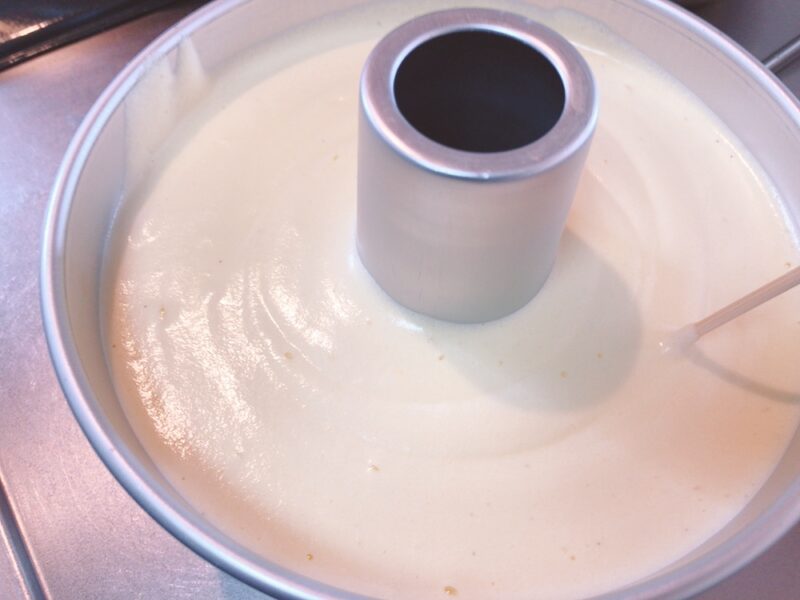 ⇩ After bleeding air, move the inner cylinder back and forth from the edge in a jagged manner (at the same time as bleeding air, it becomes a guideline for cracks).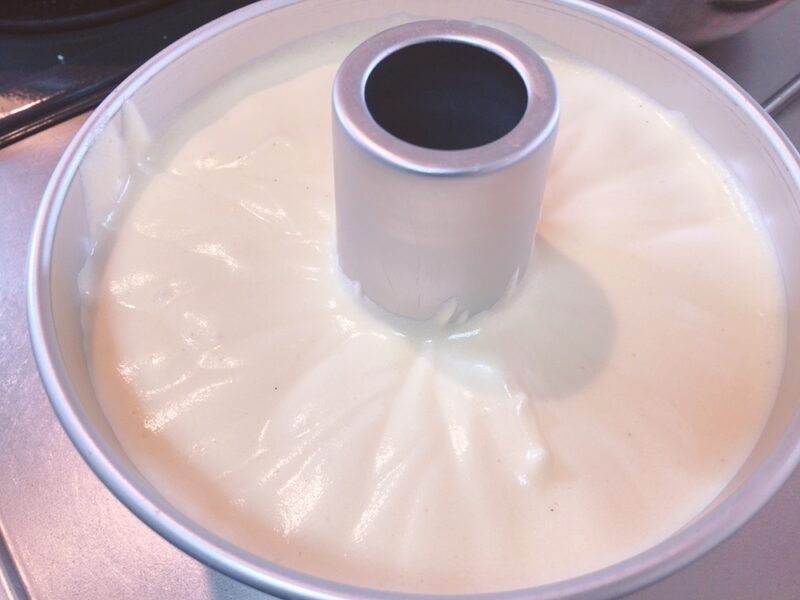 If the dough is 8 minutes or more, apply the dough radially to the edge of the mold with a spatula, and the side surface will be evenly browned and beautiful.
(If the amount of dough is small or if the dough is easy to loosen, this work will make the dough stand up poorly and will not swell easily, so check the condition of the dough before pasting.)