Take out the chiffon cake from the mold (mold out)
When the chiffon cake has cooled, remove the chiffon cake from the mold.
It's a beautifully baked chiffon cake, so you want to remove it from the mold.
How to remove the chiffon cake
1. Remove by hand
2. Remove with a palette knife
3. Remove with a chiffon cake knife
4. Remove with a petty knife
5. Tower teller type that puts on a cylinder and pulls out at once
I will tell you how to pull it out using the petty knife of 4th.
In order to remove it cleanly, let's first prepare with an empty mold.
Each knife has a different thickness and tilt, so if you pull it out without knowing the tilt of your knife, you are more likely to fail (T_T).
As shown in the picture below, place a knife on the side of the mold to find the angle at which the whole fits.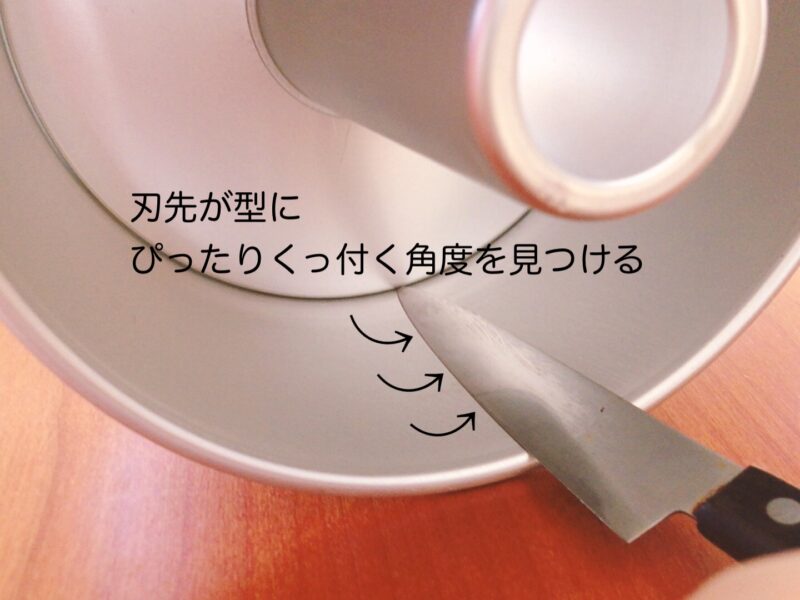 In the picture below, the arrow part is slightly floating.
This floating part causes the chiffon cake to become lumpy.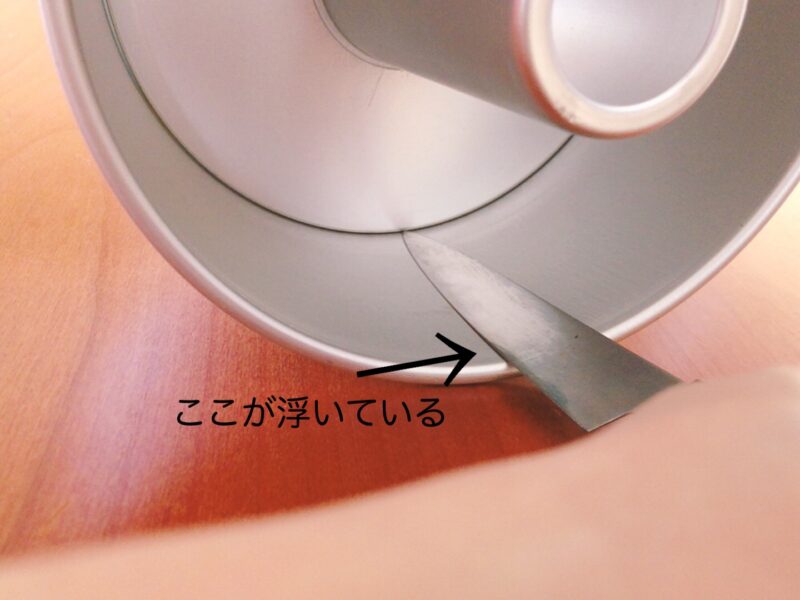 It's finally time to check the angle at which the blade does not float! !! !!
As shown in the picture, insert the knife vertically and lay the mold sideways when it is fully inserted.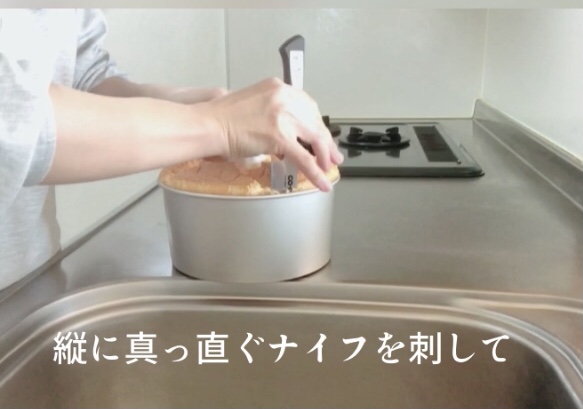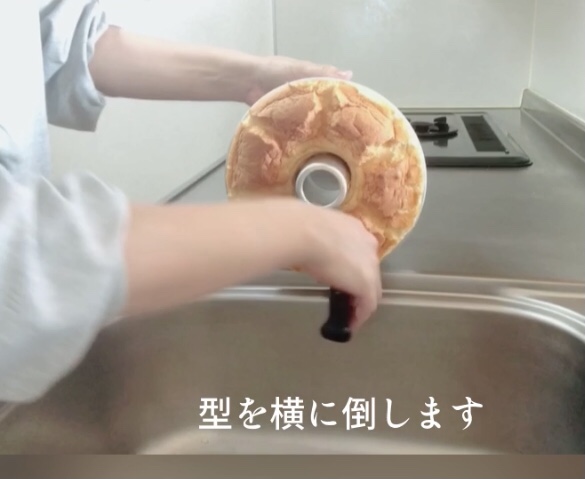 I will explain at once with photos from different angles ⇩⇩⇩
1. Stick the knife vertically ⇩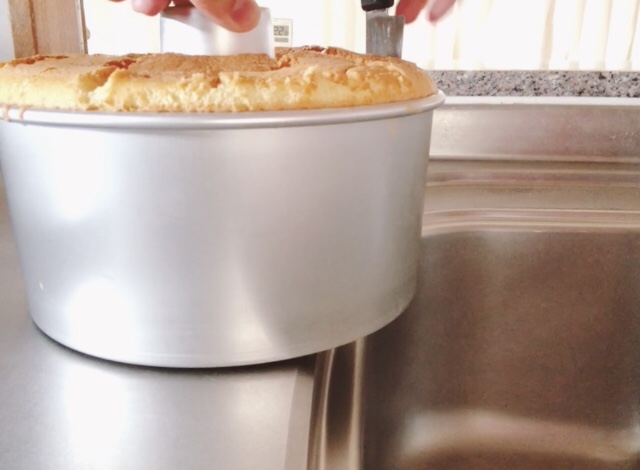 2. Lay the mold sideways ⇩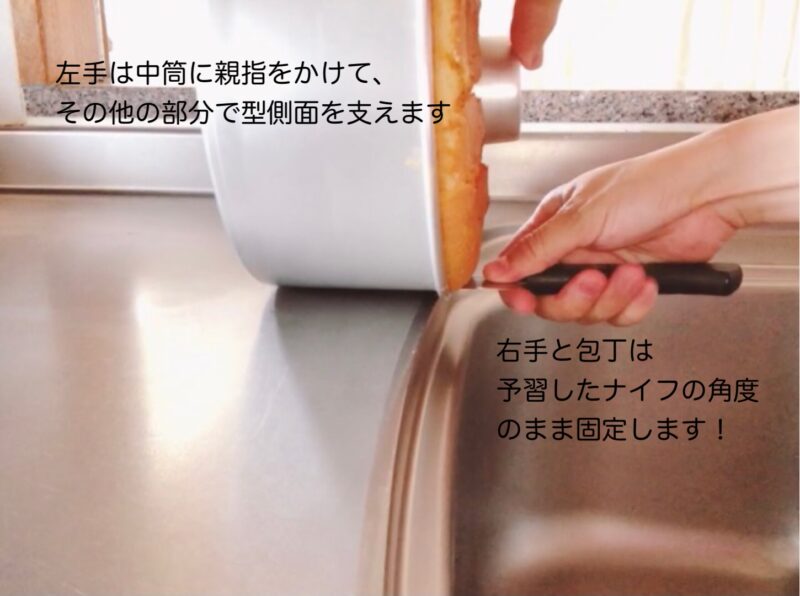 3. While rolling the mold toward you, scrape it off with a knife ⇩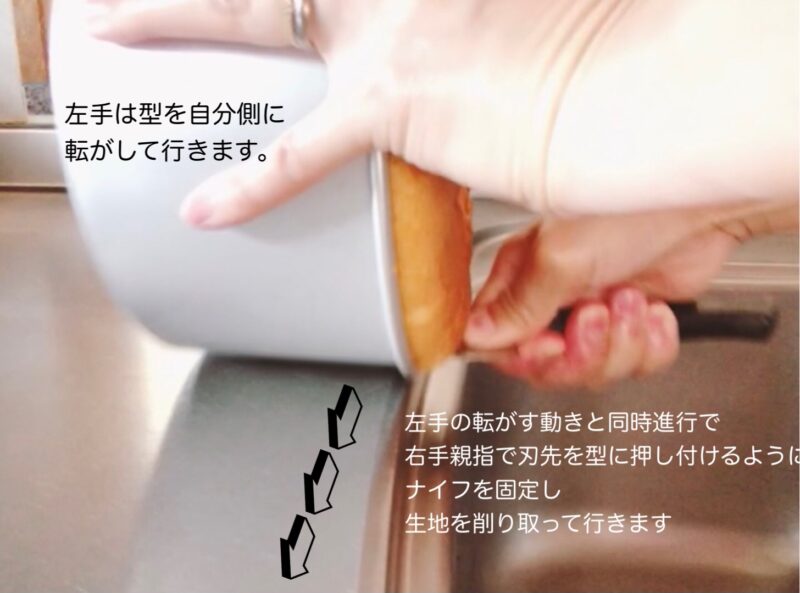 ⇩ A little bit of moving ⇩
4. Pull the inner cylinder to remove the mold of the outer frame (Since there was no photo, this photo is a photo of marble chiffon cake.)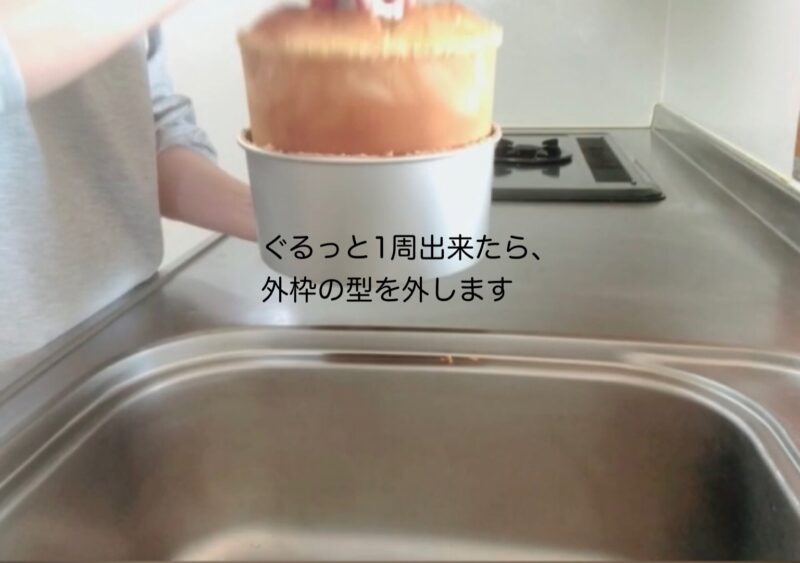 👉The 8th page is the mold of chiffon cake (bottom / middle cylinder)